IRE 2012: Boston
Thursday, June 14, 2012 – Sunday, June 17, 2012
Learn the skills to make you a better journalist.
Make plans now to attend the 2012 IRE Conference in Boston. You'll leave with the knowledge, tools and tips you need to tackle important stories in your community. Among the highlights of this year's conference will be:
A special track of panels that will help you provide meaningful coverage of the 2012 elections

How-to sessions from the journalists who broke the biggest stories of the past year, including high-profile investigations from Penn State to phone hacking

Panel series designed for broadcasters, newsroom managers and a daylong workshop focusing on nonprofit investigative journalism

Sessions on crucial topics including immigration, racial disparities, housing scandals and police abuses, and workshops to help you find information online, crunch data and use the latest tools for mapping.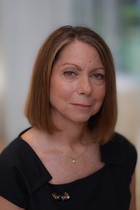 Jill Abramson, Executive Editor of The New York Times, will deliver the keynote address at the IRE Conference in Boston on Saturday, June 16 at noon.
She took over as executive editor in September 2011 and previously served as the newspaper's managing editor from August 2003 until August 2011. In that role, Abramson helped supervise coverage of two wars, four national elections, hurricanes and oil spills. She also writes about politics, in the Week in Review and Book Review sections. She was Washington bureau chief from December 2000 until July 2003 and joined the newspaper in September 1997 and became Washington editor in 1999.
She is the first woman to hold the position of executive editor in the more than 160-year history of The New York Times.
Follow the Money — Tracking Companies' Influence on Politics
Free business journalism training before the conference
Come to a free Reynolds Center workshop on Wednesday, June 13, the afternoon before the IRE Conference. Bring the name of a company you follow to this workshop and learn how to track its efforts at political influence from two experts: New York Times reporter Ron Nixon and Sunlight Foundation editorial director Bill Allison. They will help you:
Find campaign contributions and lobbying expenditures by companies at the state and federal level;
Tie company spending on candidates or lobbying to legislative or regulatory actions;
Find corporate contributions to independent groups.
For more information and to register for this free training, visit the Reynolds site. You must register in advance to attend this training.
Mentoring at the 2012 IRE Conference in Boston (Sponsored by the Scripps Howard Foundation)
The conference offers an opportunity for in-depth, one-on-one coaching on investigative reporting. These private sessions allow attendees to seek advice on challenging stories or follow-up ideas. You must have registered for the conference and have signed up for a mentor by May 21.
IRE pairs those who signed up with a mentor, and contact information is provided to both mentors and those who want to be mentored. Mentors and mentees can then agree on a time and place to meet at the conference.
These sessions are not for job seekers; they are designed for teaching and sharing information. Mentees should bring examples of work and story ideas. (Note: IRE is unable to provide private access to audiovisual equipment for broadcast mentoring. Please make your own arrangements if your mentor agrees to review a work sample.)
Click here to learn more about the program.
Registration for the One-on-One Mentoring is now closed.
---
Visualize your data with Tableau Public – Free hands-on data visualization training
Visualize data fast and publish it interactively to the web without programming with Tableau Public. Tableau Public will host two, four-hour hands-on training sessions Thursday, June 14, at the IRE Conference. The sessions — one for beginners and one for more experienced users — will cover the basics of using Tableau to quickly create data visualizations and post them to your website as well as more advanced features of this free software.
Learn more about the training sessions and how to reserve a seat.
---
Best Practices for Nonprofit Newsrooms: A day of hands-on sharing and learning A day of hands-on sharing and learning

This daylong program will focus on three key areas that are vital to nonprofit investigative centers: collaboration, legal issues and best practices in operations, digital technology and more. A limited number of fellowships are available.
Learn more about this program and how to reserve your seat.
---
IRE Board of Directors Meeting
The IRE Board of Directors will meet at 4 p.m. Thursday in Boston as part of the annual conference.
The meeting will be held in Regis at the Boston Marriott Copley Place. The meeting is open to all IRE members.
Speakers Information
Speaking at the conference? This information will help you prepare for Boston.
Broadcast Show-and-Tell
Show-and-Tell sessions offer new ways to share your investigations with colleagues from around the country. Sessions will have veteran braodcasters as moderators. Look for sign-up sheets on the 4th floor near registration. Sessions will take place in Exeter-Fairfield on Friday and Saturday.
Broadcast One-on-One Mentoring
Poynter's Al Tompkins will be working one-on-one with broadcasters on Saturday, June 16. Sign-up for a timeslot on the 4th floor near registration. Sign-up early as there are limited spaces. Don't forget to bring your DVD or clips with you.
Pitch-your-book
IRE has lined up leading New York and Boston-based literary agents who have agreed to see journalists for a limited number of 10-minute appointments on Friday, June 15. Bring your resume and your best pitch.
Sign-up for timeslots will be available near the registration desk. Meetings will take place in Arlington-Berkeley.